The Playhouse Pub, a fun nightspot with live music and DJ dancing (home to Independence) operated within the Stone Hearth Inn (Chester Vermont) from November of 2003 through April of 2004. During it's short-lived existence, the nightspot hosted some of the regions most popular performers including: Sandra Wright, Gypsy Reel and Joe Stacey. The young trio of Shantung played Jazz most Friday evenings, and a smashing New Years Eve Party was held. The venue offered a unique alternative with 3 screens playing dance music video's of the 80's, 90's and today.
Unfortunately, with a small regional population and business ownership changes, the venue ceased operations in May of 2004.
Here are some images and logos from the short-lived popular spot in the heart of ski country:
Logo Design:

The New DJ Booth: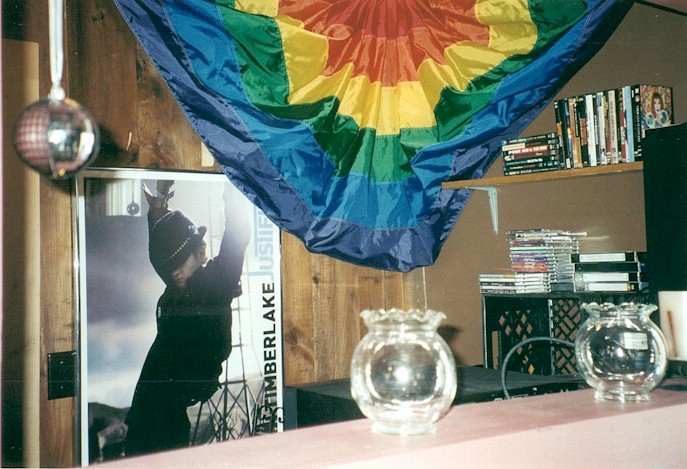 Inside the Booth: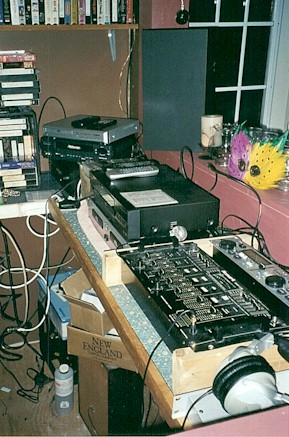 Exterior, Winter 2004
The tag line was "where future stars shine".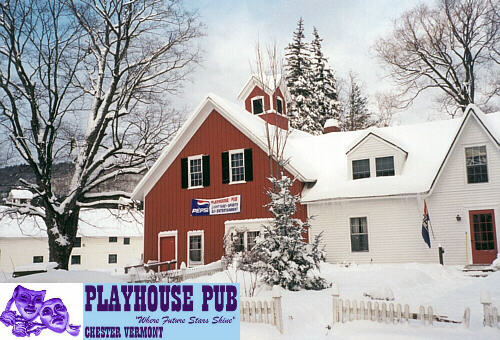 Shantung Jazz Trio Performing Live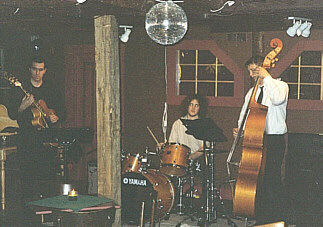 The Cozy Pub Room
(Featured a collection of Playbills and performer photo's from the nearby Weston Playhouse)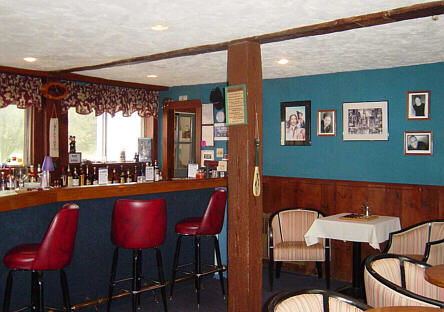 We Even had a Calendar!
(Click image to enlarge)

Ryan / Server & "Guest DJ"