My Life
Just Chris
Photo Galleries
My Dad (1927-2002)
My Cat Drakkar (1988-2001)
The Vermont Years
Chris' Vital Stats
My World
DJ / VJ Music & Video
Logan Lipton Fan Club
The Book I Wrote
Provincetown 2001
Guestbook Archives
The Soapbox
Disaster Relief
History
Asbury Park NJ
St. Paul & Minneapolis MN
Cape May NJ
Gay & Lesbian History
Vintage Postcards & Magazines
Entertainment
Studio 54
GLBT Nightclubs
Walt Disney World
Movie Guide



Everything Else
Affordable Web Design
YesterYear Memories
Links
Contact Chris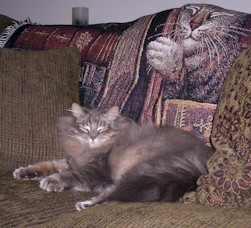 My History Collection
Our world changes rapidly! And not always for the better. Over the course of time, people, places and things come and go. These pages are dedicated to places or events that survive only in our memories. Some of the places may still exist, but not as they did many years ago.
---
Be Sure To Visit
"YESTERYEAR MEMORIES"
My online store featuring
TIME MAGAZINES & POSTCARDS
Of The 1900's.
The Page Background:
Fall Sunrise Off My Deck in Maplewood Minnesota, 2005
(Thanks To My Friend Tony)