A Few Favorite Links
This is my personal links collection - not a link exchange page. I have personally chosen to add these links to a few of my favorite people and places on the net!
The Special & Personal Links:
My Mom's church in Bayville, New Jersey. Aside from being the world's greatest Mom, she is also very involved in the newest addition to the Presbyterian Church. Every month for many years, she and my Dad organized and participated in a monthly AIDS dinner in Central New Jersey. Through donations of time, money and food, she and others involved with the church provided a home cooked meal to some very thankful people.
http://www.morningstarchurch.org/
The Web Guide and Directory for Collectors: http://atozee.com/web/postcards/
The Entertaining Places:
Berkeley Sweet Shops...The Home of "Fine Quality" Chocolates and Candies! Maintaining High Standards Since "1910"! Try their delicious Salt Water Taffy or Creamy Fudge! Berkeley Sweet Shops...On the Boardwalk in Seaside Heights, New Jersey! 1-800-645-3521 This is a personal favorite since I grew up along the NJ Shore in the 70's and 80's. I spent many a night with friends on the boardwalk in Seaside Heights…..
http://www.berkeleycandy.com/
Trikkx Nightclub, Downtown St. Paul, Minnesota (My Employer Between 1995 and 2000, and from 2004 til She Closed in January 2007):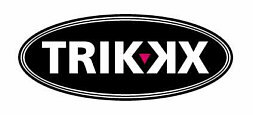 http://www.trikkx.com
The Weston Playhouse, Vermont; Summer Theater at its' best - the players give Broadway-style performances for little or no pay: http://www.westonplayhouse.org/
The Informative Places (Including History):
The Asbury Park Press - get all the news from the New Jersey Shore! Not only the newspaper from (near) my hometown, but also the newspaper that my Dad worked for until retirement - although that was when it was still a SMALL HOMETOWN paper (not part of the monster corporation Gannett). As a Court Reporter, he covered many of the state's most intriguing stories, including the murder trial of the wealthy family from Toms River and the horrible fire at Great Adventure Amusement Park that killed several people in the Haunted Mansion (now a "garden area" at the amusement park).
http://www.app.com/
Twin Cities Public Television KTCA Channel 2 / KTCI Channel 17 - this is a direct link to their LOST TWIN CITIES feature - marvelous! From here, you can connect to their home page. Become a member!
http://www.tpt.org/?a=productions&id=26
Link to the Prints & Photographs section at the Library of Congress web site:
http://lcweb.loc.gov/rr/print/pphome.html
The Ramsey County Historical Society:
http://www.rchs.com/index.htm
The National Highway Safety Administration. Find out the recall history of YOUR CAR!
http://www.nhtsa.dot.gov/
The Insurance Institute for Highway Safety. This is a cool site where you can see how YOUR CAR scored on the independent crash tests. This is the 40 MPH "offset crash test" often used on Dateline specials.
http://www.highwaysafety.org/
Fascinating information on the construction of Hoover (Boulder) Dam on the Colorado River in the early 1930's. This incredible story was the basis for a program on the PBS series, "American Experience", probably one of the finest programs on television.
http://www.pbs.org/wgbh/pages/amex/hoover/index.html
Colleges & Universities I Have Attended:
Johnson & Wales University, Providence RI...it was only a "College" when I attended from 1984-1986!
http://www.jwu.edu/
Widener University, Philadelphia PA. I actually attended the Brandywine Campus in Wilmington Delaware and the main site is actually in Chester, PA, a few miles south of Philadelphia.
http://www.widener.edu/
Real Estate Agents:
Why are they the best?
Doug spent the better part of a full day of his busy schedule to plan and see several homes and condos during my 2004 summer of exploration (more info here). He knew he only had a 1 in 3 chance that I would choose their market, but took the time anyhow. Other agents I contacted either did not contact me back, or left things "open" advising me to contact them when I was in the area to buy, or after I choose a location. So, kudos to the following for your commitment to professionalism.
Corinne was my personal agent when I was selling my Minnesota Condo in 2013 / 2014. She was beyond professional, fair and most importantly honest and treated me with respect! If you're looking to buy or sell in the Twin Cities of Minnesota, contact Corinne!
Doug Beebe in Portland Oregon:
http://everyportlandhome.com/
Corinne Rockstad with Edina in Minneapolis/St Paul Minnesota"
http://www.edinarealty.com/corinne-rockstad-realtor
The "Rest of the Web" Collection:
Free Stuff (It's Never Really Free is it?): http://www.thefreesite.com/
Last Updated, February 2011 & July 2014