Walt Disney World '99
Millenium Celebration Trip & Review!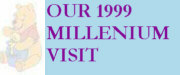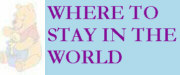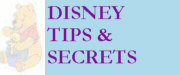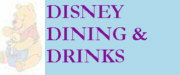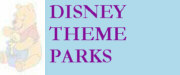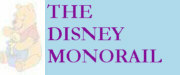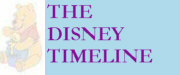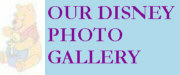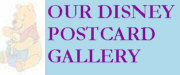 DINING & DRINKS AT DISNEY
We dined at several Walt Disney World Resort Restaurants during our week long stay!
Kona Café at The Polynesian Resort
5 Stars
Date of Visits:
Saturday 10/23/99
Wednesday 10/27/99
Saturday 10/30/99
Previously known as the Coral Restaurant, the Kona Café opened in the same location in November 1998. We dined here for lunch on our arrival day, Saturday, October 23, 1999. Our waiter was Skip (originally from New York State). Service and food heralded 5 stars! What a marvelous start to our magical vacation. Our meal would not have been complete without a visit to the magnificent dessert bar - which you are taken on before you dine! All of us ordered mouth-watering (fat-free too) desserts. Be certain to dine here at least once during your visit. And if you're a guest at the Polynesian Resort, dine several times! Brent & I returned Wednesday evening, 10/27/99 while Lisa & Henry visited Cirque De- Soleil at Downtown Disney. This time our server was Diane. She too was fabulous and again the food was excellent. And on our last day at Disney, Saturday, 10/30/99, we again dined for lunch. Again, with another server, service and food were excellent. Expect lunch prices to run about $10 to $20 per person, dinner about $25 to $30 per person. This is reasonable at Disney.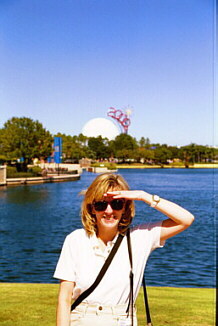 The Garden Grill Restaurant at Epcot Future World
3 Stars
Date Of Visit: Sunday 10/24/99
For an early Character Dinner, we chose The Garden Grill at Epcot. Part of The Land, presented by Nestle, this restaurant features "Family-Style Dining" (in other words, all-u-can-eat served at the table). Service was average at best. The food was above average. The Garden Grill is a revolving restaurant which adds to the atmosphere. Our character guests including Mickey Mouse, and Chip & Dale. Our all-u-can-eat dinner with non-alcoholic beverage was about $20 per person. This is quite reasonable.
OHana's at the Polynesian Resort
4 Stars
Date Of Visit: Monday 10/25/99
Yet another Character Meal, this one for Breakfast! Our character guests included the darling Minnie Mouse, Goofy and Chip & Dale! Did you know Chip has the brown nose - as in Chocolate Chip? Keep that in mind when you visit or you'll never figure them out. Our server was excellent and the food was very good. It too was all-u-can-eat family-style featuring eggs, sausage, ham, biscuits, specialty breads, fruit, orange juice and delicious Kona coffee. We were pleased and stuffed! Priced at about $15 per person, this was quite reasonable.
50's Prime Time Café at Disney/MGM Studio's
5 Stars
Date of Visit: Monday 10/25/99
Part of the Disney/MGM Theme park, we were pleasantly surprised with this choice which took us back in time about 40 years! Almost every table features a "reproduction" of a old black & white television playing special Disney TV featuring clips from Dick Van Dyke, Ozzie & Harriet, The Mickey Mouse Club and other 50's classic's - though no Lucy (remember, she's at the "other" Orlando attraction called Universal Studios). Our professional and polite server (whose name I believe was Tony) hails from Iowa! Menu offering our also classics with some modern flair - Mom's Best Meatloaf and Pot Roast! Makes you feel like you have been transported to Sunday night dinner, circa 1955 at the Nelson's - only it's in color. We recommend this choice - be sure to ask about the "Clean Plate Club" - and watch your elbows! Priced around $25 to $30 per person with dessert.
The Polynesian Luau at the Polynesian Resort
4 Stars
Date of Visit: Tuesday 10/26/99
A specialty dining experience, having done this twice as child, it was time to visit again! Brent and Henry had never been to the luau before. Like our previous 2 meals, this one too was family-style! The feast included chicken, pork, shrimp fried rice, coconut bread and all you can drink cocktails and beverages (from a special menu). After dinner, guests are treated to an authentic Polynesian Luau complete with fire dancing. The luau is outdoors in Luau Cove. Our server was excellent, the food very good, and the show great! Fixed price with show includes tax and gratuity around $46 per person.
Emeril's Restaurant at City Walk, Universal Studio's
3 Stars
Date of Visit: Thursday 10/28/99
Whoops! Not a Disney restaurant! Henry booked reservations in April for October. A good 30 minutes from our Disney Resort, the taxi each way was about $30. As soon as we arrived at Universal Studios City Walk, we knew we were NOT in Disney anymore. The people, the pace, the feeling had changed - and not for the better. But alas, we arrived for our reservations. Emeril's has a very casual dress code (no flip-flops or tank-tops they said). So we arrived in casual knit shirts, some in pants, some in shorts. Unfortunately, the atmosphere was upscale and dressy - though most guests were casual! All service staff were in white shirts and ties, hosts and managers wore suits. Our suggestion to the folks at Emeril's - if you want to be an upscale restaurant, then enforce an upscale dress code! With that aside, on to the meal. Our food was excellent, though no finer then one might find at the better restaurants in their own neighborhoods. Our server should have been serving in a New York City Bistro, not a vacation destination restaurant in Orlando. His assistants were far more polite. On 2 out of 3 occasion's, the food was served to the wrong party! In both cases, we had to correct the service team - and I do mean team. Three people served the meal. The final course, dessert, was almost served incorrectly. But this time, with a member of management standing close by, the servers corrected their error before placing the dessert down. On the servers recommendation, I tried Emeril's Signature Dessert, Banana Cream Pie ($8). I spent all day Friday sick in bed - food poisoning? More then likely. So much for increased food handling safety. Our bill for 4 with tax and gratuity (including $2 per cola drink) was $230. That doesn't include cab fare. The most expensive meal and the most disappointing of our vacation. Let this be a lesson to us for trying to sneak out of Disney!
The Hollywood Brown Derby at MGM Studios
3 Stars
Date of Visit: Friday 10/29/99
Brent, Lisa & Henry enjoyed dinner at the Hollywood Brown Derby. I of course remained in the hotel room recovering from my signature dessert at Emeril's the night before. Our main reason in choosing this location was because they offered a special entrance to the Fantasmic Show at Disney/MGM Studios. After dinner, guests are escorted via a private walk-way to a specially reserved seating section. This can save up to an hour of waiting in line for the show as one would normally have to do. I understand from everyone that the overall dining experience was good, but a bit pricey for the offerings.
Casual Fare & Fast Food in the Parks
There's no shortage of food and drinks at Disney! Coffee stations have sprouted up all over the Theme Parks. Be warned though that coffee shops offering Cappuccino or Expresso may be using "machines" to make your drink. Although the machines are high quality, the texture and taste is not equal to your favorite coffee bar on the corner. A cup of coffee runs from a low of $1.45 at Animal Kingdom to about $2 at most other Theme Parks. A 16 ounce bottle of Coca-Cola about $2 as well. You will only find Coke Products at Disney. Lots of Ice Cream stations of course with novelty treats about $2 to $3. You'll also find an array of fast food ranging from burgers, hot dogs, chicken sandwiches, taco's and even turkey legs! There's even a modified McDonalds hiding inside Animal Kingdom - near the Countdown to Extinction ride. No value meals at this location, but they do feature authentic McDonalds fries.
At the Polynesian resort, we suggest Captain Cook's Casual Eatery. It's now open 24 hours and features plenty of quick fixings and a full grill until 11pm. Prices are very reasonable. We found this a good choice for a quick bite in the morning as they feature cereal, bagels, muffins, juice and coffee. Just enough to get us started on our day. Most resorts feature a similar fast food option.