Walt Disney World '99
Millenium Celebration Trip & Review!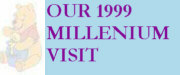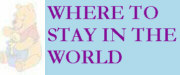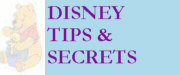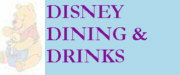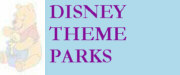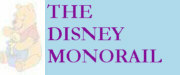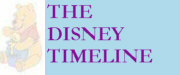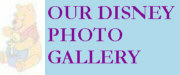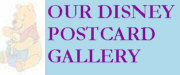 WHERE TO STAY
There are almost 20 hotels that make up the Walt Disney World Resort Hotel collection. They are categorized as Deluxe Luxury Resorts, Moderate Resorts and Value Resorts (the newest collection). There are also specialty lodges, hotels, villas and even campgrounds! Some of the listings here are NOT considered part of the "Walt Disney World Resort Hotels". Such notations are indicated in the listings under "Specialty Hotels".

The Deluxe Luxury Resorts on Seven Seas Lagoon & The Monorail
May we suggest a luxury resort on the monorail? If your goal is pure pleasure to "Experience The Magic", and you can afford it, choose the most expensive resorts at Disney…
Contemporary Resort (A Disney "Original" Opened in 1971)
Grand Floridian Resort & Spa (Opened in the mid 80's)
Polynesian Resort (A Disney "Original" Opened in 1971 - Image Below)
Only these 3 hotels sit waterfront on the Seven Seas Lagoon, a man-made lagoon and waterway. During my four visits between 1973 and 1999, our family has always stayed at The Polynesian Resort, a lush, tropical Seven-Seas resort! It appears to be the most relaxing choice. Though I am certain, the Grand Floridian would be equally relaxing and possibly with less children. The Polynesian Resort features Garden View & Lagoon View rooms as well as 2 concierge buildings. Brent and I had a second floor Garden View room in the Oahu Building. This is one of the "newer" buildings which features a balcony on both the 2nd and 3rd floors (original buildings did not include a 2nd floor balcony as it was not traditional style). We were fortunate as our view provided a partial lagoon view. There's probably a $50 to $75 difference per night for the varying views. Concierge rooms are a good $100 more. Lisa & Henry's concierge room was a disappointment. They had a 1st floor room with an obstructed view of the Lagoon. They were in an older building. We also found the "newer" buildings feature larger rooms. Their concierge room entitled them to complimentary continental breakfast and a wine and cheese social in the evening. It also offered on-site guest services and concierge services. It is clear the extra cost for "concierge service" is not worth it. TIP! All of these hotels feature the highest level of service at Disney and are part of the Monorail System. These hotels are considered part of the Magic Kingdom Resort Area because of their close proximity to the Magic Kingdom Theme Park. Expect to spend upwards of $275 per night.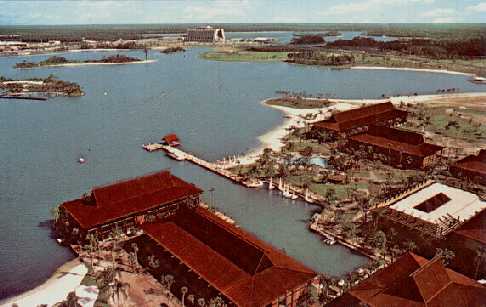 A classic postcard image discovered by my sister at an antique show! This postcard shows the "original" resort, before additional buildings were added. I would imagine this to be a very early 1970's aerial view.

The Other Deluxe Luxury Resorts

Beach Club Resort (Epcot Resort Area - International Entrance)
BoardWalk Inn (Epcot Resort Area - International Entrance)
Wilderness Lodge (Magic Kingdom Resort Area)
Yacht Club Resort (Epcot Resort Area - International Entrance)

These hotels are NOT on the monorail line, but prices will still be similar to the other luxury resorts. Depending on your room at the Boardwalk Inn, you may find yourself close to the several bars and clubs located on Disney's Boardwalk - check ahead! The International Entrance at Epcot is towards the rear of the park. You enter near France in the World Showcase.

TIP! If you stay at an Epcot area resort, you can board the monorail at Epcot and transfer to the Magic Kingdom on another monorail at the TTC. HOWEVER, you will have to pay park admission at Epcot to walk across the park to the monorail station. Here, the Disney Engineers designed the layout so as to discourage use of the monorail for this set of luxury hotels.

The Moderate Resorts

The moderate resorts afford you a fine collection of hotels, though none are located on the monorail system. This means, in most cases, you will need to take a Disney Bus to most attractions, or to the Ticket & Transportation Center (TTC) where you can board a monorail to the Magic Kingdom or Epcot. Rates start near $150 per night in the off season. Moderate Resorts include:

Caribbean Beach Resort (Epcot Resort Area)
Coronado Springs Resort (Animal Kingdom Resort Area)
Dixie Landings Resort (Downtown Disney Area)
Port Orleans Resort (Downtown Disney Area)

The Value Resorts

Disney needed to capture some of the "Holiday Inn" based value-conscious guest, so in the late 1990's, they began introducing the All-Star Resorts, where rates start as low as $79 in the off season. The three value-resorts open or planned include:

All-Star Music Resort
All-Star Sports Resort
All-Star Movies Resort

All 3 resorts are located in the Animal Kingdom Resort Area (in other words, closest proximity to the Animal Kingdom Theme Park). They are themed to music, sports and movies.

Other Resorts, Lodges, Campgrounds & Hotels

BoardWalk Villa Resort (Epcot Resort Area)
Old Key West Resort (Downtown Disney Resort Area)
The Villas at Disney Institute (Downtown Disney Resort Area)
Fort Wilderness Resort (A Disney "Original" - Magic Kingdom Area)
Fort Wilderness Campground (A Disney "Original" - Magic Kingdom Area)

The Villas at Disney Institute is located on an 18-Hole championship golf course. The Fort Wilderness Resort & Campground have long been part of the "original" Walt Disney World that opened in 1971.

Specialty Resorts

Shades of Green Resort
(Magic Kingdom Resort Area)

Formerly known as The Disney Inn, this was originally a Deluxe Walt Disney World Resort Hotel. Although no longer a Walt Disney World Resort, MOST benefits afforded to resort guests are offered at this hotel - including MANY other benefits NOT offered at Disney resorts (such as discount coupons to non-Disney attractions). This hotel is located on 2 golf courses.

The Walt Disney Dolphin Resort
(Epcot/MGM Studios Resort Area)
The Walt Disney Swan Resort
(Epcot/MGM Studios Resort Area)

TIP!

WDW literature does not list the Walt Disney World Swan & Dolphin Resorts! Both resorts are in close proximity to Disney's Boardwalk area, and BOTH Epcot & MGM Studio's Theme Parks. Although located on Walt Disney World property, these are the ONLY 2 hotels NOT owned and managed by Disney!